Prologue
~A Lucario named Jake, is on a not-so-good Team named Team Regime. This is the story of Jake's life with Team Regime, and his hardships and misgivings as a member. Jake, handpicked by Arceus himself, is to become a Guildmaster, but Jake has fallen. Let's take a look at how has he fallen, and how does he get back to where Arceus wants him to be. Here is, PMD: Aura Prodigy.

Chapter 1
~My name is Jake, I'm on a team named Team Regime. We're kind of a rowdy group, but we have fun. Though sometimes I seem like the runt of the group, I feel that they're my friends. They do some things that I wouldn't do, but they're not bad. They said that they have my back. They said if I get jumped, they'd be there to help me out. These guys are pretty cool, and best of all, we're all fighting-types! I think that's cool. I walk out of the cave to the cliff, where we are supposed to be training. I'm not late, everyone just woke up. A Poliwrath motioned me over and I came.
"Hey Jake, glad you could make it," said the Poliwrath. That's Dean, the leader of Team Regime. He's the strongest out of all of Team Regime, and he doesn't even feel pain. Everyone loses to him.
"Of course," I said, "Why would I miss it?"
"Okay, so you're fighting Cain today, alright?"
"Yes sir!" I ran over to where a Toxicroak was at once and said, "Hey man, Dean paired me with you today, think it's a Tuesday."
"Maybe because it IS Tuesday," the Toxicroak said. That's Cain, he's kind of the comedian of the team. Without him around, everyone just sits like bumps on a log. We are kind of opposite on many levels, from beliefs to techniques.
"Hahah, so it is." I laughed, "So I wonder who's gonna win today?"
"Who else? It HAS to be me!"
"It usually is," I agreed.
Dean interupted the conversations, "Alright, training will now commence!" Everyone hopped back from their opponents.
"Alright, I'm coming for you!" I said as I lunged with a Bullet Punch attack.
Cain dodges with ease, "Is this a joke?" he asked as he delivered a Brick Break to my face. It hurt I tell you. I fell to the ground, and got up slowly.
I groaned, "Uugh, I'm not going down so easily!" I tried to deliver a Close Combat attack, only to recieve another Brick Break to my face.
"And Jake is out of the match!" Dean declared. I had trouble getting up from that one. Cain didn't help, and just walked up to Dean. I guess he asked for a battle since he wiped me out as fast as he did, as usual. I managed to sit up, and watch Cain and Dean fight, and watched Cain get beaten up by Dean's DynamicPunch after taking both Brick Breaks and Poison Jabs. Cain managed to get off a Sucker Punch before Dean knocked him back down with a DynamicPunch, and Cain declared himself out. I turned and watched the battle between a Breloom and a Gallade. They are Cody and Nate respectively. Cody's the most loyal to Dean and Cain, while Nate's the most rebellious. Cody manages to shove a Mach Punch attack at Nate's face, but Nate came back with Night Slash and then Leaf Blade, getting lucky hits. Cody then let an Iron Tail fly to stop a Psycho Cut, then came back with another Mach Punch attack.
"That's enough," Dean declared, "Let's roll out!" Everyone gave a cheer but me. I struggled to get up while the rest left. When I finally got up, I tried to catch up with the rest of the members. And that's how my usual day begins...

Chapter 2
~I finally reached the rest of the team when they came upon another team. Here we go, we're gonna pick another fight! The forest environment was great for Cody and Nate, and Dean and Cain can kick serious butt anywhere. Me? I'm a straight-up attacker, but I have learned to use the environment to my advantage. Since it was a forest, I made like a Grovyle, and leaped into the trees. Cory simply used the underbrush to his advantage, while Nate actually hid in the underbrush and struck with either Night Slash or Leaf Blade. Dean and Cain were just DynamicPunch-ing and Brick Break-ing the snot out of them. They were a Steel team, so they're very easy to take down. I come down on Empoleon of the group, and gave a well-placed Close Combat attack, only to get busted by the Aggron's Flamethrower. Uuuugh, while I was down, the Aggron blasted me again with Flamethrower before Cain came to my rescue with a surprise Brick Break.
I groaned again, "Haaah... I needed that Cain, thanks."
"Get up stupid! We're not done yet!" Cain scolded. I tried to get up, but again, I had trouble. I spotted the Empoleon threatening Cody with an Aerial Ace, and I tried charging it with a Close Combat, but I got hammered by Magnezone's Zap Cannon, and I was sent to the ground, paralyzed. I saw Cody simply put up an Iron Tail to block the Aerial Ace, and shove a Mach Punch back at him. Guess he really didn't need me huh? The Magnezone hovered over me, readying another Zap Cannon. I tried to get up, but had trouble, and I got hit again, and I flew back into a tree, and landed on my face. I tried hard to get up, but the paralysis was just too much. I couldn't see what happened, but I could assume that Dean tossed the Magnezone into a tree with a DynamicPunch. Because when I did open my eyes, Dean was standing where the Magnezone was hovering. The Magnezone? It was flipped over; laid up against a tree.
Dean shouted, "Well, this bunch is toast. Move out people!" Everyone but me gave a "Yes sir!" and evac-ed the area. I still couldn't move. This is how my usual day went, training early in the morning, spend the rest of the day beating up other teams, eat, then go to bed and get ready to do it all over again. Me? It was being destroyed, destroyed, and did I mention destroyed? You get the picture. If we were supposed to be strong, then why am I not hurting things like the rest of them? It took me the rest of the day to get back to base. Dinner was over, and I haven't eaten. I haven't eaten in weeks now, perhaps it's been a month. I just went to bed, and rested up for the next day, like there were any leftovers with Dean and Cain eating any leftovers if there were any. Soon, I had the worst relationship that anyone could expirience, in my mind that is...

Chapter 3
~A few months pass, and one day the team came upon a Medicham that was looking lost. She noticed us through the trees, and came to us through the underbrush, apparently having a need.
"U-um... can I ask a favor of you?" the Medicham asked.
Dean scoffed it, "Heh, it depends on what it is. We're not gonna look for some stolen item for you, if that's what you're asking."
"N-no, I-I have a stalker..." it said nervously. I was starting to take intrest in this Medicham.
"So you want us to beat up some bully? We might do it if there was more than one, then it's fun."
The Medicham stuttered, "N-no, it's only one...but he's creepy..."
Dean had enough, "Pfft! We don't need this, rollout team!" Everyone but me left, because again, I had taken lots of damage and usually couldn't follow. The Medicham looked at me in desperation.
"W-will you help me?" she asked. I could hardly say no, how could I? Plus, I was gonna be late for the fodder-parties anyway, and I usually was the fodder anyway. I saw this as a good time to take some glory for myself.
I looked at her, and smiled, "I will, I'm usually left behind anyway."
"Oh, thank you!" she said as she threw her arms around me, "By the way, my name's Veronica."
I responded by putting my arms around her, and said, "My name's Jake. So, when do I get started?"
"I was able to get away from him now, but I don't know when he'll catch up..." I took her by the hand.
I started in a direction, "Well, c'mon then!" We ran aimlessly through the undergrowth, I didn't really know what I got myself into, but I'm glad I'm doing something different...something...exciting. I've finally found...adventure...

Chapter 4
~After running some distance, we had to stop running. I honestly didn't know if I'd be able to fight off something huge, but anything was worth a shot right? We looked around and realized that we were lost. I was lost at least, didn't know if Veronica was lost, but judging from the look on her face, she was too. Suddenly, we heard a voice from the shadows.
"Haha! I found you, you stinker!" The owner of the voice hops out of the shadows revealing a Machamp. He stared at Veronica with eyes I surely never saw, but I could easily identify as lust. Now was the moment of truth, did I help Veronica or not? I learned what I did was the wrong choice in the end, but I didn't know.
Veronica tensed, "I'm not going with you Trevor!"
"Too bad, becaus you're not running away from me again!" Trever retorted and lunged for Veronica, and she screamed. It was the time to act, and I did by shoving a Bullet Punch attack at his face, "Gaaah! You're not getting away with that little puppy!" He throws a DynamicPunch attack, but I dodge and come at him with a Close Combat attack.
"She said 'No' buddy!" I growled and shoved another Close Combat at him. He gave off a deep growl, and started trying to throw a Bullet Punch attack at me, but I dodge them, "Two can play this game!" I shoved another Bullet Punch attack at his face, and he fell to a knee.
Trevor growled very deeply, "You idiot...how?"
"Good queston," I said and gave a last Close Combat attack to finish him off. He fell over, defeated. I was breathing heavily, and I took him up. "My only victory, gotta show this as proof to Dean and the others." I walked back in the direction of the base, and Veronica followed. I laid him out on the cliff where the team trains. I walk over to the cave mouth and relax against the side. Veronica sat next to me.
"I'm glad you did this for me," Veronica said. She smiled at me. I like this girl, I just had to keep her around.
I sighed, "Looks like I'm finally getting dinner..."
"You don't eat food?" Veronica stammered.
"I usually get back here too late," I replied, "um...would you like to stay here with me?" Veronica looked surprised, but she smiled.
"I'd love to Jake! Thank you!" she said, and hugged me. I didn't care if the others didn't like her around, I have what I want. I learned that I made the biggest mistake in my life later, but again, I didn't know...

Chapter 5
We sat there for a long while, and the rest of the team came back, ready for food when they all saw the defeated Machamp, sprawled out on the training field.
"Who did this?" Dean asked with some shock.
Cain's grew wide and exclaimed, "THAT'S WHAT I WANNA KNOW!!"
I chuckled, "That'd be me dudes."
Dean looked at me, "Nuh uh," he grunted.
"You did not!" Nate challenged in disbelief.
I chuckled more, "I did, and I got someone here too." I pulled Veronica in view of the team, and the team was stunned. Veronica blushed.
"Nuh UH!" Cain groaned in disbelief, "She came in the package!?"
"You could say that," I replied.
Now it was Cory's turn to interrogate me, "You even know her name dude?"
I smiled, "Her name is Veronica." I seemed to have startled the whole team.
Veronica giggled and blushed, "Yes, my name is Veronica." She smiled at the team, the team seemed to be floorred mentally, and I chuckled at the thought.
Dean, being immune to girls, quickly recomposes himself, "Ehehem, so you're gonna be on your way then?"
"Umm, I'd rather stick around... if that's alright..." Veronica relplied sheepishly.
Dean looked at me, "You brought her here, I assume you want her to stay as well?"
"Uhh, yes sir," I confirmed.
Dean then crossed his arms, "Well, it'd be nice to have a girl around here, you can stay Veronica."
"Thank you..." Veronica thanked sheepishly.
I gave a stretch and asked, "Are we gonna have dinner soon?" Dinner was short, but at least I had some food to eat that well power me to hurt Pokemon tomorrow. I couldn't wait til I asked her out. That was the worst road that I've turned down. Have you ever heard the saying, "Too good to be true"?
Last edited by SuperiorSwampert on Mon Aug 23, 2010 7:44 pm; edited 3 times in total
_________________
Forum Family:
Sister
-SheatheDarkMoon(Kaiya)
Sister
-Mystic(Hoshiko)
Brother
-Dragonkiller900(Jiro)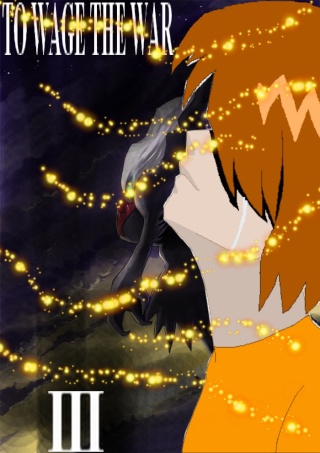 WOW awesome job

Your great at writing

Poliwag

Kanto Starter





Posts

: 5


Join date

: 2010-06-12



Thank you, I'll keep writing when it's convienent, or when I feel like it XD.
_________________
Forum Family:
Sister
-SheatheDarkMoon(Kaiya)
Sister
-Mystic(Hoshiko)
Brother
-Dragonkiller900(Jiro)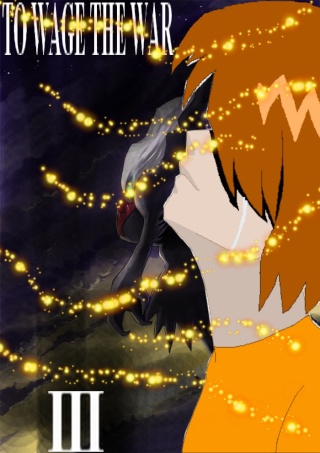 Not bad, a couple of spelling errors though, so proofread your fics before you post them. Also, try to space it out more (I mean, use enter more so it's easier to read, because right now, it's kinda bunched up).

It's better if you write longer chapters as well, as it'll help interest readers more. I'd say at least 1500 words per chapter, just so you can advance the story enough to go into detail and progress. It really helps, as you need a decent amount of detail and description if you want to write a good story.

If you don't know what I mean, read one of my fics:

http://www.ho-ohrealm.net/forum/index.php?topic=116.0

The first few chapters aren't exactly that good, but it gets better later on. A couple of the chapters (especially the most recent one as of this post, Chapter 17) are extremely long (Chapter 17 took up 2 posts, and 16,500 words/40 pages in MS Word fyi). It's more interesting if chapters are longer, and that also enables you to go into more detail and action.

Keep it up.
_________________
Without the other, they cannot exist...

---
Permissions in this forum:
You
cannot
reply to topics in this forum