So, since my new obsession with Harvest moon has brought me to think of it involving pokemon too, here's the result.
Prologue: Zuzu and Vaughn get into a huge fight only a week before they're to get married. The Forget-me-not Valley boys, Rock, Decides to Visit, and to Vaughn, it seems like he is after HIS fiance's heart. Can he save their relationship or will Vaughn and Chelsea's Marriage end up down the drain before it even begins?
Characters:
Vaughn- An animal trader by vocation, Vaughn spendt most of his time traveling to other locations. He was only on Verdure Island on Mondays and Tuesdays, where you could have found him at Mirabelle's animal shop. Vaughn did not have any family used to prefer to keep to himself. Once he received the Blue feather from Zuzu, he lightened up considerably.

Zuzu- The islands rancher girl. she moved in at the start, and proposed to Vaughn Mid-Summer.

Denny-A fisherman by trade, Denny spends his morning out on the ocean. He is back at his hut on the beach of Sprout Island by 8:00 am. He is proud of his skills, as the giant fish print on the back wall of his house indicates how well of an angler he is. Denny's little bird is named Popper, and it always sits on Denny's shoulder. Zuzu's best Guy Friend, as well as Vaughn's.

Pierre- This food gourmet has an ever quenching goal of locating tasty ingredients for his cooking recipes. He may look child-like but he is a master in the kitchen. Pierre's dream is to try every type of food in the world. Despite his looks, he's older than Zuzu.
Natalie-Natalie is the granddaughter of Taro and daughter of Felicia. She is the younger sister of Elliot but you wouldn't expect it. With the way she teases her older brother, you would expect that she is the typical older sibling making fun of the younger one. Zuzu's Best Friend, next To Denny.
Alisa-A woman who has devoted her life to the teachings of the Harvest Goddess, Alisa moves to the island with the pastor, Nathan. She is always appreciative of everything she sees, and is gentle towards all creatures.
Chen-The general store on Verdure Island is run by the merchant, Chen. He sells a variety of goods like crop seeds, cooking ingredients, and furniture.
Maribelle-The animal shop on Verdure Island is run by Mirabelle. She is the mother of Julia, and once was a cute little thing like her daughter. She's now content with selling animals and supplies to help you with your farm.
Vaughn stops by her shop two days a week to make deliveries.

Charlie-Chen's son, Charlie, likes to play outside when he's not helping his father inside the shop.

Eliza-Gannon's young daughter lives at the Carpenter shop on Sprout Island. She likes to spend time playing with Charlie and dreams of marrying a wealthy and prestigious man. Unfortunately for Charlie, he does not meet her qualifications.

Elliot- The grandson of Taro, this bachelor tries his best to help his family with the daily shipments off of the Sunshine Archipelago. He has a lot of pressure from his sister and grandfather to perform exceptionally, but he does tend to mess up from time to time.
The Harvest Goddess-The goddess is the protector of nature and lives in the pond on Mystic Islands. If you want to see her, toss an offering into the pond waters to summon her. The Harvest Goddess will appear for a brief moment and then fade away.
Nathan and Alisa believe in the powers of the goddess and have built their church close to her pond. On the other side of the island is the Witch Princess, who is the Harvest Goddess' rival. The two magical beings don't get along very well.
Lanna-A former music idol, she moved to the island to take a break from her hectic career. Lanna enjoys fishing and has a collection of fishing poles in her house on Sprout Island. She has a "small" ego because of her popularity.

Gannon-The person who can build and remodel farm buildings is Gannon the carpenter. He manages his shop on Sprout Island, where people can go to make construction orders, and buy new tools. Gannon is raising his daughter Eliza on his own after his wife died.
Sabrina-The beautiful daughter of millionaire Regis, Sabrina lives in her lavish mansion and helps her father with his mining business. She is very quiet and doesn't like to attract a lot of attention. Sabrina loves to read books, as their is a large library in the mansion.

Regis-The millionaire of the archipelago lives in his mansion on Sprout Island. He is the father of Sabrina. Regis runs a mining company from his home office, and stays inside his house.
Regis is not a vampire!
Felicia-Felicia is the daughter of Taro and mother of Natalie and Elliot. Her husband died a long time ago when her kids were very young. Natalie doesn't remember much about him at all.
Felicia is a very sensible mother and doesn't favor one child over another
Julia-Julia helps her mother, Mirabelle, at her shop on Verdure Island. She likes to eat a variety of cooked dishes, but unfortunately her own cooking skills are not ideal. Julia has a fondness for animals except for fish, which she absolutely hates. Sometimes it seems she would rather take care of animals than other people.

Nathan-Nathan is the priest who runs the church of the Harvest Goddess. He took Alisa under his care when her parents died, and has been traveling with her ever since. Nathan's church doesn't have a weekly service, but he lends an ear to anyone who wants to talk about their troubles.

Witch Princess-The teddybear fanatic lives in her mansion on Mystic Island with Witchkins. Unfortunately, Witch does not like her little niece and often refers to the little witch as a "brat"; likewise Witchkins does not like Witch Princess and is equally mean right back at her.
Dr.Trent-The doctor from Mineral Town will vacation at Carol's Inn during the Summer season. He will stay until the first of Fall, and then return the next Summer. He is a caring doctor and takes all of his patients' health matters very seriously.

Popuri- Popuri is a visitor from Mineral Town who stays at Carol's Inn during Fall and Winter. Her friend Karen is married to her brother, Rick, who does not accompany them on their yearly vacation. Popuri and her sister-in-law are always together on the islands.
Karen-Karen is a visitor from Mineral Town who stays at Carol's Inn during Fall and Winter. Her sister-in-law, Popuri, also accompanies her while she's on vacation. Karen is married to Rick, but he doesn't come with her to the islands; it's a girls-only trip. She and Popuri are never separate from each other.
Rock-Rock is the playboy of the valley. He is very confident in his looks and class, and he likes to rub it in other people's faces. Rock lives at the Inner Inn with his mom and he doesn't help her at all with the work.

Skye-He likes to think of himself as a smooth talking theif. Skye is often sucessfull in "borrowing" things from other people. Zuzu is sure the older man has a Secret about Vaughn to hide, and is determined to find out.
Taro-An experienced farmer, Taro use to run a farm back in his younger days. Now he's content with managing the product shipments off of the islands with his daughter Felicia and his two grandkids, Elliot and Natalie.
His experience with farming allows him to determine what the weather will be the next day
Jacob-Jacob is new to the islands, newer than Zuzu, and has come to get away from mobsters that he "owes". He does have a strange obsession for riding bulls, and
doesn't mind riding bulls in public, infact, he enjoys it in public. He tends to be very flirty when he sees a good-looking girl, even though his face gets punched in later.
???- (Mystic can fill this in if she wants)
Last edited by SheatheDarkMoon on Tue Jul 20, 2010 5:18 pm; edited 1 time in total
_________________
Forum Family, Mystic.Hoshiko, Jiro/DragonKiller900 Ashist and Superior Swampert/Makoto!

Signature by Itachi64~
Please help me hatch this egg! At:
http://pokefarm.org/_ext/PFRQ4GRXv
Moderator





Posts

: 80


Join date

: 2010-05-30


Age

: 24


Location

: Someplace in good ol' New Jersey



Imma inserting a character because I'm told I can! So here he is!

Name: Jacob
Age: 21
Gender: Male
Hair Color: Dark Brown
Eye Color: Blue
Occupation: Rancher
Love Intrest: Natalie
Pesonality: The kind of person who thinks he's cool, but is more of a comedian when trying to look cool. He does have a flirty side when he sees a pretty girl. However, when needed, he'll get serious and extremely brave, even at the cost of himself if the motive is there.
Bio: Jacob is new to the islands, newer than Zuzu, and has come to get away from mobsters that he "owes". He does have a strange obsession for riding bulls, and
doesn't mind riding bulls in public, infact, he enjoys it in public. He tends to be very flirty when he sees a good-looking girl, even though his face gets punched in later.
_________________
Forum Family:
Sister
-SheatheDarkMoon(Kaiya)
Sister
-Mystic(Hoshiko)
Brother
-Dragonkiller900(Jiro)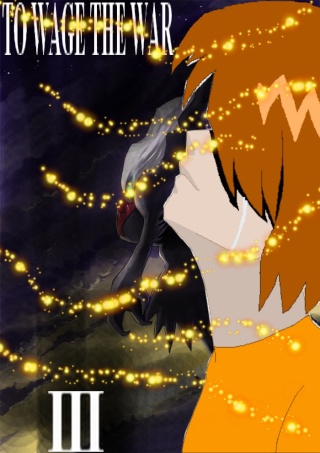 Admin





Posts

: 130


Join date

: 2010-05-13


Age

: 24




---
Permissions in this forum:
You
cannot
reply to topics in this forum